5 Ways To Make The Most Of Your Summer Internship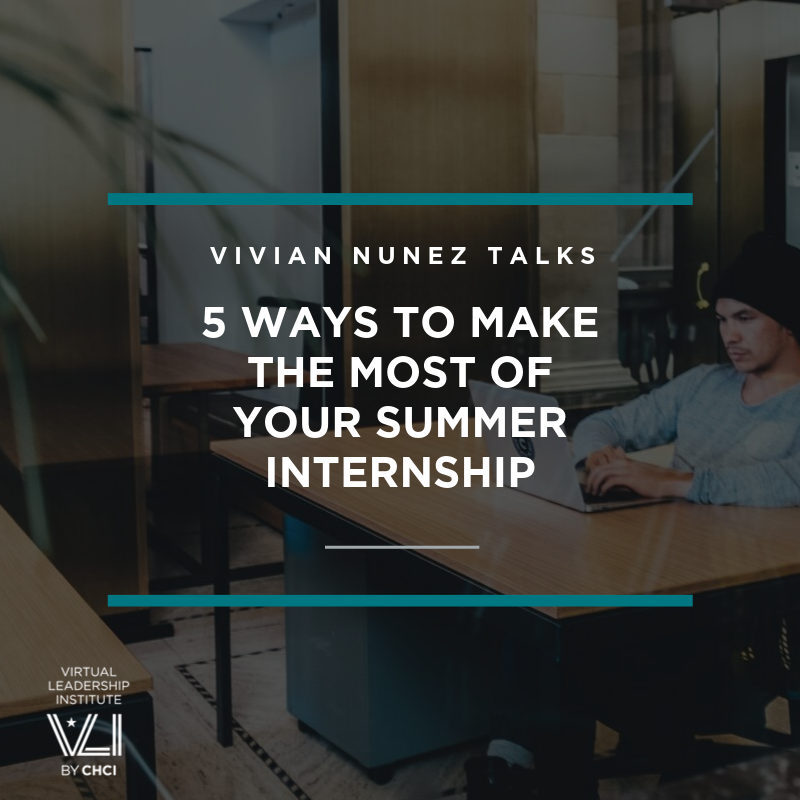 Working to get a summer internship in your desired industry can be such a marathon that by the time you're a few weeks in it can be easy to give in to the lethargy of having just run that marathon. The key to not giving in is taking a deep breath, jotting down all you're thankful for and all the goals you want to reach at the end of the summer, and building an experience for yourself from there.
Whether you're interning at a public relations agency or at a nonprofit, the umbrella experience is pretty similar. You're in the office to both learn and support the team you're a part of. It's up to you to make sure that you're doing as much learning as you are supporting.
My first internships were a mix of nonprofit work, editorial gigs, and summers spent supporting digital initiatives. Together they helped give me a foundation on which I was able to build up my own career which includes a bit of all the places I interned.
As you navigate the second half of your internship, here's what you should keep in mind (and tap into) to keep the momentum going.
Practice speaking up or introducing your own ideas
There's a good chance that you septa the majority of the first half of your internship getting the lay of the land, use the second half of your internship to make your voice heard a bit more. Practice at home on what ideas you'd like to introduce during the team's weekly touch base or during any 1:1s you may have with a manager. You can use those moments as an opportunity to show the team that you've digested how they function and that you have gaps you can fill for them.
Keep a journal with all you're learning
A journal is a key way to ensure that you won't forget any lessons learned or nugget of advice that was offered during a lunch and learn. Reading through a journal in the weeks after your internship can also help offer insight on what you role you should be pursuing next based off what you found the most exciting or the most boring.
Ask those in other departments out for coffee
Start getting on people's calendars now before the asks become more frequent. Everyone is going to want to sit down with coffee with someone they admired on another team before their time at the internship is over. Make a short list of who you'd like to hear from a bit more and take some time one evening this week to send them a quick email with different times you'd be available and a direct question you'd love for them to speak to.
Send thank you notes after meeting with someone
Don't wait until the end of the internship to start writing out your thank you notes — there's a higher chance that you won't do it if the list is too long. Start sending out thank you emails or cards as soon as you get the chance. It will help remind those around you that you were actively listening during your time together and that they offered something that helped add insight into your career journey.
Attend intern-specific networking events or host your own
Don't discredit the power of peer mentoring as you build out your career — and even beyond that, how essential it can be to have someone become a friend who gets the nuances. Whether you're attending networking events that are hosted by your team (or different organizations in the city you may be interning in) or hosting your own, use them as an opportunity to find common ground with those who are also interning. They can offer as much insight as someone a few steps ahead of you, especially if they interned in a department you gained an interest in.
It's no surprise that an internship is dubbed as a really long job interview and while it's usually the team interviewing you to see if you'll be a good addition to the team in the long run, this is also a chance for you to do the same. Ask questions, invite others to share their stories, and learn from those around you so that you have a better understanding of where you'd be a good fit come next summer.
By Vivian Nunez