CHICAGO CHAPTER
ANA ARTIAGA
Current Position/Organization
Treasurer
Ana Isabel Artiaga was born and raised in Chicago, Illinois in the predominantly Mexican American neighborhood of La Villita. Growing up in a single parent immigrant household in the poverty and violence-stricken southwest of Chicago, school quickly became a safe haven for Ana.
She graduated from Curie High School and earned a Bachelor of Science in Agricultural and Biological Engineering from the University of Illinois at Urbana-Champaign. Later obtained a Project Management Certification from the University of Texas at Austin. Having faced racial/ethnic disparities endemic in American schooling and STEM professional fields today Ana is a hard-working consultant with a relentless drive to advocate for critical consciousness of social justice issues.
Ana currently works as a Recruiting Events Program Manager at Microsoft. Previously a Technical Sourcer at Facebook where she recruited top Software Engineering talent. She is also the founder and lead of Code as a Second Language (CSL) En Español – a new initiative via the Hispanic Heritage Foundation in an effort to engage, introduce and excite thousands of English Language Learners with Spanish as their primary language to computer programming.
She is an active member of the Society of Hispanic Professional Engineers (SHPE), Hermandad de Sigma Iota Alpha, Incorporada, Ballet Folklorico de Chicago, and a proud alumna of the Smithsonian's National Museum of the American Latino Young Ambassadors Program. She hopes to carry the mission forward of these distinct organizations and continue to impact lives by empowering other Latinxs to realize their full potential through education and service.
MARIA VELAZQUEZ
RUBEN ROMAN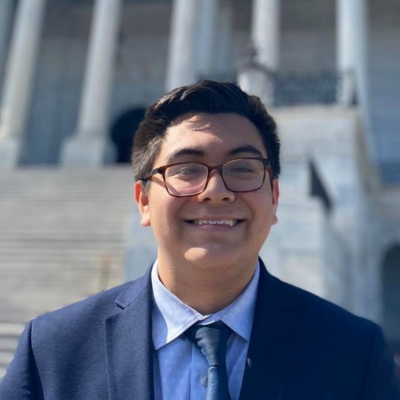 RAYMOND SOLORZANO