Forbes Tate
RICHARD F. LOPEZ
Current Position/Organization
Forbes Tate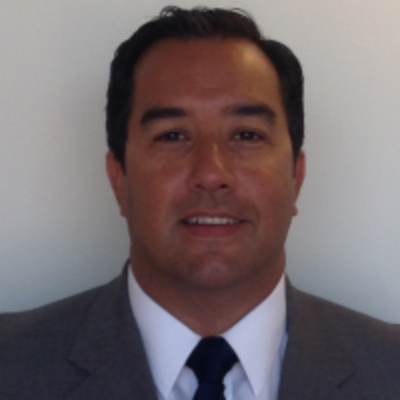 Richard F. Lopez is a Senior Vice President at Forbes Tate Partners in Washington, DC. In this role, he works on a broad portfolio of clients that includes Defense, Live Music, Healthcare, Cannabis, Energy, Finance, NGO, and Auto-related issues. He has over 20 years of experience in both federal and state politics as well as several years working on campaigns and managing political action committees. He currently serves on the Advisory Board of the Congressional Hispanic Caucus Institute, the Future Forum Foundation and is a former founding Board Member of the Hispanic Lobbyists Association.
Prior to joining Forbes Tate Partners, Mr. Lopez served as Director of Federal and Administration Affairs at General Motors where he specialized in Emerging Technologies (automated and connected vehicles), Safety, Defense, Privacy, Cybersecurity, and Intellectual Property. His responsibilities included educating and working with the Administration, Federal Departments and Agencies, the U.S. House of Representatives, and the U.S. Senate. Notably, he worked with the Administration and Congress to secure appropriations for GM Defense, ensured that GM's advanced vehicle safety technology served as the baseline for federal safety legislation and policy, and advanced GM's priorities with the FCC and FTC on spectrum and privacy issues. In addition, Mr. Lopez served as GM's D.C. liaison on Hispanic Outreach and Community Affairs.
Prior to joining General Motors, Mr. Lopez was Senior Director for Federal Affairs at the Alliance of Automobile Manufacturers (currently known as the Alliance for Automotive Innovation), the trade association representing the world's top automobile manufacturers. During his nine-years at the Auto Alliance, Mr. Lopez had numerous accomplishments. They include the passage of the Pedestrian Safety Enhancement Act, acquiring federal funding for the Driver Alcohol Detection System for Safety (DADSS) Program, and spearheading the industry coalition to protect the Connected Vehicle Safety Spectrum. He also helped lead industry efforts during the reauthorization of the Federal Highway bills, Moving Ahead for Progress in the 21st Century Act (MAP-21) & the Fixing America's Surface Transportation (FAST) Act.
Previously, Mr. Lopez served as Executive Director of Legislative Affairs for the Hispanic Association of Colleges and Universities (HACU) where he secured federal grants for Hispanic Serving Institutions. He started his professional career working for Senate Majority/Minority Leader Harry Reid from Nevada, Texas Representative Henry Cuellar, California Representative Joe Baca, and Texas State Senator Mario Gallegos. Mr. Lopez also served as the founding Executive Director of the Congressional Hispanic Caucus's (CHC) Political Action Committee, BOLD PAC.
A native of Houston Texas, Mr. Lopez holds a bachelor's degree in Political Science with a double minor in Economics and Spanish from the University of Nevada Las Vegas, where he was a member of the Pi Sigma Alpha Political Science National Honor Society. He resides in Spring Valley, Washington D.C. with his wife Sarah, daughter Claudia, son Gabriel and their rescue dog Macy.