2023 Fall Congressional Interns
Mercedes Josefina Herrera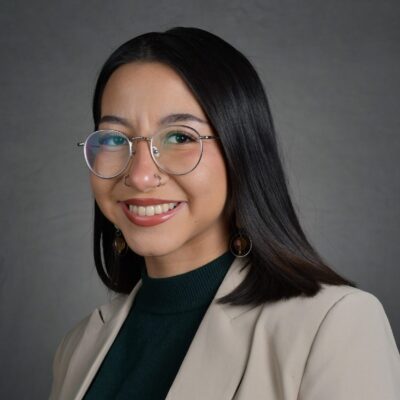 Congressional Intern, Presented By: Coca-Cola Foundation
Hometown: Albuquerque, New Mexico
School: University of New Mexico
Major: Political Science
Placement: The Office of Rep. Melanie Stansbury
Mercedes Josefina Herrera, a proud Mexican American and LGBTQ+ community member, was born and raised in the South Valley of Albuquerque, New Mexico. She is a first-generation college student at the University of New Mexico, where she will graduate this fall with her Bachelors Degree in Political Science, and a Psychology minor. Mercedes also grew up being homeschooled by her mom, an experience she cites as being highly formative for her passions and sense of purpose.
Mercedes is a Ronald E. McNair Research Scholar, conducting research under several professors in the Political Science Department at her University. Her research has focused on political behavior, exploring topics such as the January 6th insurrection, minority population growth, and election security. She has already presented her work at the MKN Heartland Conference and will be presenting her work, centered around identity politics, at the University of Maryland Baltimore County McNair Conference this fall.
Beyond academia, Mercedes has engaged with her state government, interning for senators, representatives, and legislative committees. Mercedes interned at the Democratic Party of New Mexico while also conducting teacher and student wellness research at the New Mexico Legislative Education Study Committee during the summer.
As a CHCI Intern, Mercedes hopes to deepen her understanding of the federal legislative process and shed light on critical issues impacting Latinx communities. She plans to pursue a Master of Public Policy degree in the Fall of 2024, driven to utilize her knowledge, experiences, and perspectives to enact meaningful and transformative change.