Everytown for Gun Safety
JOSE ALFARO
Current Position/Organization
Everytown for Gun Safety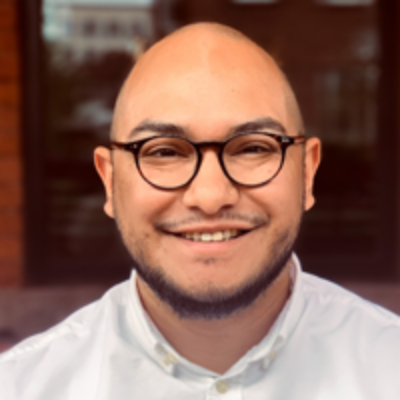 Mr. Alfaro is the founding Director of Latinx Leadership and Community Engagement at Everytown for Gun Safety, where he focuses on uplifting the voices of Latinxs impacted by gun violence. A first-generation Salvadoran-American from Jamaica, New York, Mr. Alfaro's work lives at the intersection of movement building, policy advocacy, and electoral campaigns with an anti-racist, community-centered approach.
His career began as a community educator in Baltimore City and he remains committed to empowering individuals with the knowledge and skills they need to be fierce self-advocates. He has worked with adolescents of color in Washington, D.C. around youth advocacy and empowerment, helped students dismantle toxic masculinity and homophobia through Maryland's after-school programs, and organized parents in Connecticut fighting for education reform and an equitable school funding system for poor rural and urban communities.
Mr. Alfaro's past political work includes independent expenditure campaigns at the gubernatorial, cabinet, and State Senate level, helping secure both former Governor Dannel Malloy's reelection in 2014 and a number of critical seats for Democrats across Connecticut in 2015. In the 2016 electoral cycle, Mr. Alfaro led field strategy for State Senate and State Representative reelection campaigns and co-founded CT Latinos for Bernie Sanders, working directly with the Sanders' campaign staff to implement strategies that helped the Vermont Senator qualify for the Constitution State's primary ballot. In 2017, Mr. Alfaro made Connecticut Magazine's 40 Under 40 innovative leaders list.
He also shifted to national level organizing in 2017, managing Latinx grassroots organizing programs in over 20 states for Planned Parenthood Federation of America (PPFA) as their Ra z Program Manager. Then, as PPFA's National Associate Director of Latinx Campaigns, Mr. Alfaro managed a national effort to organize and build power in the Latinx communities by fighting for reproductive rights, sex education, and access to care, culminating in a 2020 Latinx-focused electoral campaign through Planned Parenthood Votes. Now, at Everytown for Gun Safety, Mr. Alfaro is responsible for engaging with Latinx communities, partners, thought leaders, and influencers across the United States as well as developing grassroots organizing and electoral campaigns.
Mr. Alfaro received his B.S. in Psychology from Morgan State University in Baltimore, Maryland, and Master of Arts in Social Justice and Conflict Resolution at SIT Graduate Institute in Vermont. He currently lives in Washington, D.C.