Summer 2023 Congressional Interns
Benjamin Guerrero Jr.
Current Position/Organization
CHCI-Comcast Intern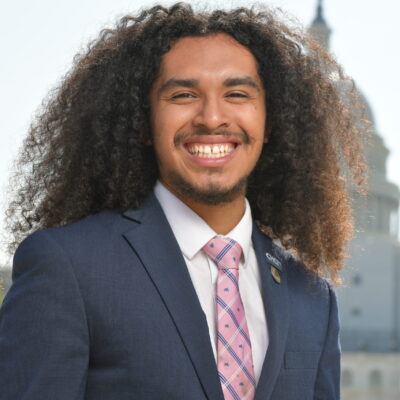 Hometown: Hanford, California
School: University of the Pacific
Major: Business Administration
Placement: The Office of Rep. Jim Costa
Benjamin was born and raised in Huron, CA to two migrant farmworkers who immigrated from Mexico and Honduras. From an early age, the importance of education, hustle, and ambition was instilled in Benjamin. With help along the way from educators, family, and friends who believed in him, he took those values and became the first in his family to attend higher education. He will be graduating from the University of the Pacific majoring in Business Administration concentrating in business law. In the future, he plans on becoming an attorney focusing on immigration affairs.
The city of Stockton became Benjamin's second home as he became involved at both the university and local levels. He found himself in multiple leadership positions such as Vice President of Recruitment for his fraternity to promote diversity in membership, a student service leader for the James Irvine Foundation to provide the necessary human capital for local Stockton non-profits through volunteer coordination, and a student senator for his business school. He is proactive in the community as he was Civic Action Fellow for P.U.E.N.T.E.S., a non-profit that combated environmental injustice and food inequity, and is currently the Economic Development intern in which he deals with fair and affordable housing and entrepreneur empowerment.
As a CHCI Intern, Benjamin hopes to develop the skills to be a political leader in the Central Valley and create long-lasting relationships with his cohort, alumni, and others.