2021-2022 Public Policy Fellows
MATTHEW LUCAS DIAZ-LAZO
Current Position/Organization
2021-2022 CHCI-Coca Cola Foundation Public Policy Fellow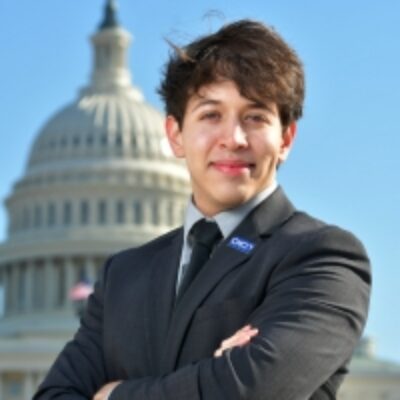 Hometown: Miami, FL
School: University of Florida
Degree: B.A. in Political Science
Placement One: U.S. Senate Judiciary Committee
Placement Two: United Nations, Economic Commission for Latin America and the Caribbean
Matthew Lucas Diaz-Lazo (He/Him) was born and raised in the gateway city of Miami, Florida. Growing up amongst such a diverse community cultivated his values of social responsibility and civic engagement, while hearing the stories of how his family fled terrorism in Peru opened his eyes to the importance of immigration policy, foreign relations, and refugee assistance.
Matthew graduated magna cum laude from the University of Florida in 2020. He obtained a degree in Political Science and completed an undergraduate honors thesis on the long-term effects of United States economic aid policies towards Latin America. While there, he served as a Research Assistant, a member of Student Government, the Vice President of the Volunteers for International Student Affairs, and as the student representative to both his college's Faculty Council and the university's Title IX Advisory Board. Matthew also founded and became the President of his campus' Indigenous American Student Association and was the Director of his university's first major Native American Heritage Month celebrations, where he was able to work alongside tribal groups from across the state of Florida. Off-campus, he worked for several local political campaigns and later became a Public Policy Intern with the Torture Abolition and Survivor's Support Coalition, where he served incoming refugee communities and lobbied for more humane asylum proceedings. For his work, Matthew earned a spot on the University of Florida Hall of Fame. Post-graduation, he became a member of Amnesty International's Florida Leadership Team, where he helped organize state legislative initiatives.
As a CHCI-Coca Cola Foundation Public Policy Fellow, Matthew hopes to continue his work in advocating for the human rights of immigrants and refugees while furthering his understanding of the nexus between social justice, public policy, and human rights. He is excited to engage with other activists, challenge his beliefs, and contribute to impactful initiatives.